The micromax canvas superfone a110 is the latest and most sought after local smartphone in the market right now,whereas the Samsung Galaxy Y is almost a year old,but has been immensely successful in its price range. Samsung is the industry leader. So much has the success of the Galaxy y been, that it has spurned a few more variants in the last 2 months, most notably the Galaxy y Duos and the Galaxy y duos lite, both inferior in terms of specs compared to the original Galaxy y.
Even though the Micromax A110 Canvas  2 superfone and the Samsung Galaxy Y are Totally different in almost all respects,I have decided to put them head to head because I belive users that are currently using the Galaxy Y could go in for the canvas 2 as an upgrade instead of upgrading to the Samsung Galaxy Ace/Ace Duos/S Duos.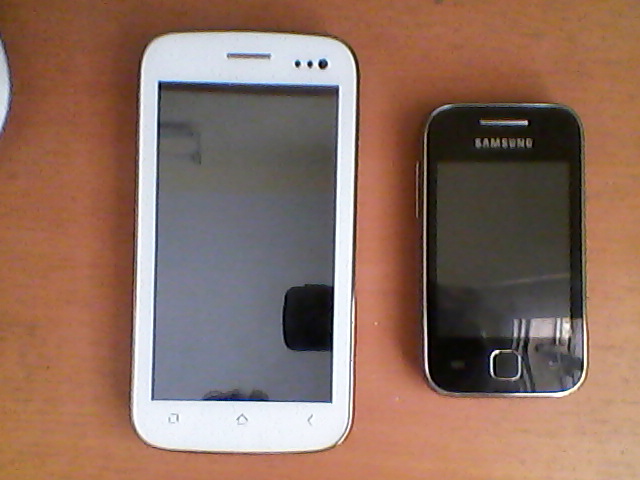 Prices
While the Micromax canvas 2 Superfone comes at Rs.9999, in the same price range of Samsung Galaxy Ace,(Approx Rs.9500) which is the successor to the Glaxay Y(Approx Rs. 6600), The A110 has so much more to offer, the only downside is that its not as big a brand as Samsung, therefore people hesitate to buy it.
Specs
Besides being value for money at Rs.9999, the Micromax A110 is packed with the latest technological features, compared to the Galaxy Y/Galaxy Ace. While both these Samsung smartphones run on android 2.3 and have single core processors, the  OS of A110 is Andoid 4.0 Ice cream sandwich with a dual core processor.
| | | |
| --- | --- | --- |
| | Samsung Galaxy Y | Micromax A110 Canvas 2 |
| Screen Size | 3″ | 5″ |
| Camera | 2MP | 8MP |
| OS | Android 2.3 | Android 4.0 |
| RAM | 220MB | 512MB |
| Price | Rs.6600 | Rs.9999 |