afmc examination is set to select a total of 130 candidates for its campus inPune.Course starts in first week of August and written exam is held in first week of May on a sunday.If candidate passes then there will be a interview round.Duration of course is 4 years 6 months after which there will be internship of 1 year.There is a compulsory liability for pass out students to serve with the Armed Forces medical service for atleast 7 years.
First we will show you the detailed procedure to fill up and submit afmc 2012 application form and then some other important examination details.
Step 1 Website Login Creation
1.new user lick here
2.Fill in the details including email to which your login and password will be sent.
Use the login and password to login into website to view application form.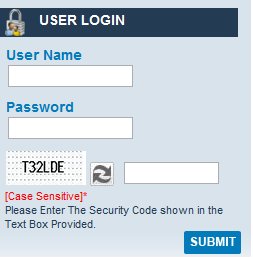 Step 2 Registration form
There are 6 sections in the afmc application form -Family,Personal,Postal Address,Exam centre.After all 5 sections hit the save buttons.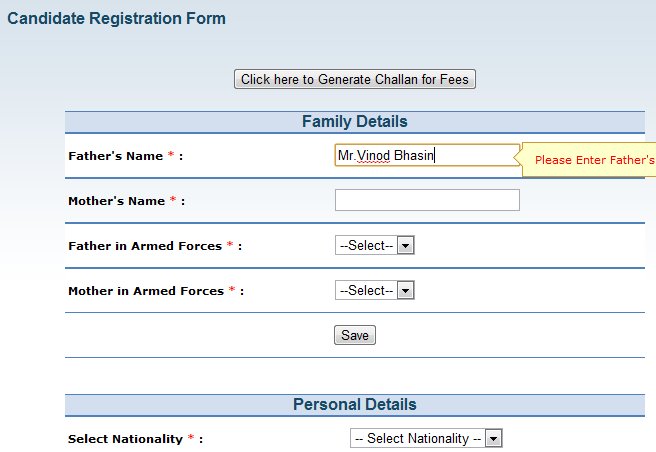 Fill in all relevent details upto Upload Section
Step 3 Upload Section
In upload section you have to upload youre signature and photograph.
This is an important step so make sure you have about 8-10 of the same photographs with you.For uploaded photo and signature it must be scanned in jpeg format on your computer.
The photo should not be more than 3.5cms by 3.5 cms in dimensions.It should be colour and recent photo.On back side you can put name and date of photo,but do not attest it.It should be max 500kb.If photo is not clear or recent,it may be rejected.This same photo also will be on admit card.
Step 4 Challan Payment
After all details are filled on registration form and photo/signature is uploaded,then click on button at top saying "generate challan for fees.
You will get page that shows 2 copies of challan.One is for the bank copy and one your own.
Everything in this form is filled in except for the journal number which will be filled at bank after you pay the fees.
On the next day of website registration,take these 2 challans and goto your closest SBI branch.There pay the fees and you will get a stamp and journal number on your copy of challan.Other copy bank will keep.
After this within 15 days,you will be able to check the status of your afmc application form submission when you login.