Aipmt online application form procedure | Tips |Fees
Aipmt online application form procedure – Full method to fill up the aipmt form and application on the internet, as this is the only way to submit your details and documents for the examination.You need to upload picture of photo and relevant documents as prescribed.You will see the fees payment page and the confirmation page.
STEP 1 APPLICATION PAGE
Click final submit after reviewing personal details

Registration number will be generated as shown below.Note this number down as it will be needed in next step.Then proceed to step 2/
Step 2 Payment of Fees Aipmt online application form
As you have already made your Demand draft ready with details enter them in step 2  along with registration number from step 1.
Step 3 Confirmation Page
A confirmation page is generated after succesful payment of fees in earlier stage.This page has to be printed out to be sent along with original Demand Draft.
In the two boxes,2 photographs(with white background),one attested and one unattested must be pasted not stapled in the boxes below.On reverse of these photos the applicants name,contact number and registration number should be written with ballpoint pen.Under the photo name of candidate and date of taking photo should be written also as shown below.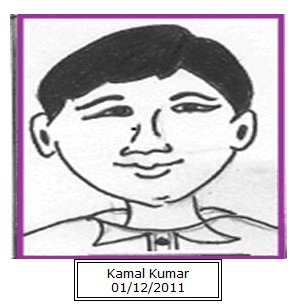 A postcard size photo (3.5″ * 5″) should be kept for final examination time with candidate.
After that confirmation page and demand draft should be sent byRegistered/Speed Post  to "The Deputy Secretary (AIPMT Unit), Central Board of Secondary Education, Shiksha Kendra, 2, Community Centre, Preet Vihar, Delhi 110 301" so as to reach on or before 02.02.2012. Application received after the last date will not be accepted.
Things to remember:
1.to attach Demand Draft of required fee (In favour of "Secretary, CBSE, Delhi", payable at Delhi).
2.

to mention his/her Name, Application No., Contact Number and Address on the back of the Demand Draft.
3.

to retain a photocopy of confirmation page for future reference.
4.

to retain a photocopy of the Demand Draft sent.
5.

to retain a photocopy of the Transaction if fees paid by credit card.
6.

to retain the original receipt issued by the Post Office for having dispatch the Application Form.
7.

The processing of applications will begin only after receiving confirmation page and fee (By Credit Card or by Demand Draft). 
FEE STRUCTURE: