CLAT 2019 answer key released on clatconsortiumofnlu.ac.in – The Provisional Answer key for the Common Law Admission Test has been released today the 20th of May 2019.The final answer key will be released along with the result on June 10th.
The reason for the result of the final answer key on June 10th is so that the candidates who gave the test can raise objections to the answer key.After all the objections come in,the final answer key will be released on the CLAT consortium website here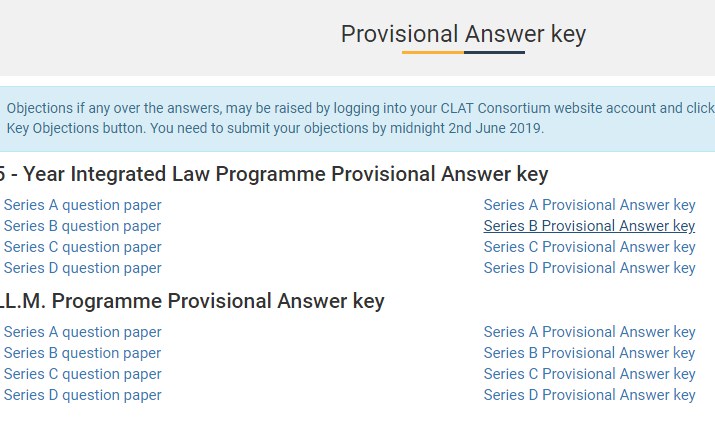 Procedure to raise an objection to answer key
Firstly you need to login to the CLAT consortium website and then click on the link for provisional answer key objections tab.Note,that this feature will be available until the 2nd of June,2019 only.
Once on the answer key page,both the question papers as well as the answer keys to the 4 series A,B,C and D are presented there.This is for both the 5 year undergraduate law program as well as for the masters LLM program.