GEEE 2018 Eligibility,Syllabus,Schedule,Fees,Application form
GEEE 2018 Eligibility,Syllabus,Schedule,Fees,Application form and important dates– The Galgotias University in Greater Noida has the annual Entrance examination for engineering in B.Tech four year degree.After clearing this entrance exam,there are 7 branches of engineering that you will be placed in depending on your merit score in the entrance test.
Important dates for GEEE 2018

GEEE 2018 Eligibility, Syllabus, Schedule, Fees, Application form
Cost of Application is Rs. 500/-, which covers the cost of Application form, University Brochure cum Information Handbook and Examination fee. Application fee once paid will not be refunded.
Payment towards application can be made through Credit card / Debit card / Netbanking / Paytm Wallet. It is the responsibility of the candidate to ascertain whether they possess the requisite qualification for admission. Having been called for the test/counseling does not necessarily mean acceptance of the eligibility.
It is mandatory that all the Original relevant documents (Including Original Market sheet, Migration certificate etc) should be submitted to admissions office for verification.
Admission to various programs will however be subject to verification of facts from the original documents of the candidates. In case any discrepancy shall arise, even at a later point of time after admission, the management reserves all right to cancel the candidate's admission and this decision shall be final.
How to Apply online for GEEE 2018
Candidates are required to log on to www.galgotiasuniversity.edu.in and click on Galgotias Engineering Entrance Exam 2018. No other means/mode of application will be accepted.
There are different specializations of B.Tech programmes available in Galgotias University. Applicants can apply for any of these specializations. There will be a common paper for all the specializations.
Candidates are required to have a valid personal email ID and Mobile No. It should be kept active during the entire recruitment process. The university may send call letters for written test, verification of documents etc. through the registered email ID. Under no circumstances, he/she should share/ mention email ID or Mobile No. to/or of any other person.
Request for change of Email ID or Mobile Number will not be entertained under any circumstances.
In case, a candidate does not have a valid personal email ID, he/she should create his/ her new email ID before applying Online.
Please do not send the hardcopy of the Application Form after the process of completion.
Process to apply
Candidates are required to fill in the details asked in the form carefully without making any spelling mistake.
On submission of online application successfully, applicants can make the payment for their selected programme by Debit/Credit Card/Netbanking/Paytm Wallet.
How to pay fees
Candidates can make online payment only. No other mode of payment will be accepted.
Cost of Application is Rs. 500/-
Candidates can pay through Credit Card/Debit Card/Paytm Wallet/Netbanking. After making the payment, system will generate a registration slip. It is mandatory for all applicants to take a print out of this registration slip and keep it with them safely.
Candidates will have to download the admit card from website only by entering application number & date of birth. Candidates will be intimated about the same by Email/SMS alerts. Physical call letters will not be sent by post.
Syllabus for GEEE 2018
Physics

Mathematics
Chemistry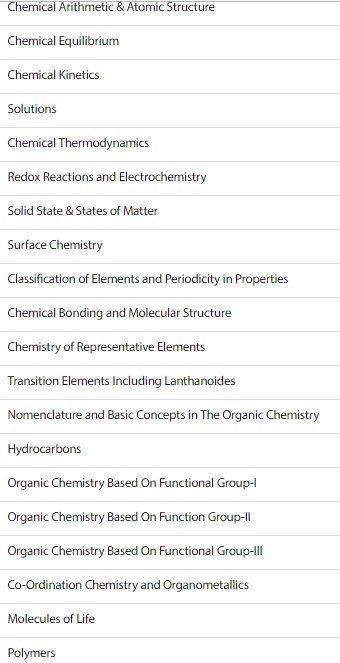 The duration of the entrance examination will be 90 minutes.
Please refer for further details in www.galgotiasuniversity.edu.in
Pattern of the Entrance Examination Question Paper: Questions will be of OBJECTIVE TYPE with Multiple Choice
Three parts – Physics, Chemistry, Mathematics
All the questions will be mostly from the State Board of Higher Secondary Education and the CBSE syllabus only.
Each part has 30 questions and each question carries one mark.
No negative marks for wrong answers.
The Question paper will be only in English.
Contact Galgotias University for any further inquiry regarding admissions or GEEE 2018.
Please call us at: 0120–4370000
(from 09:00 am-05:00 pm excluding Saturdays & Sundays),
+91 9582847072
(from 09:00 am-05:00 pm excluding Saturdays & Sundays)
Write to us at: geee@galgotiasuniversity.edu.in
For other courses visit GU website: www.galgotiasuniversity.edu.in