Indian Police Service (IPS) 2018 Training, Salary, Ranks,Vacancy
Indian Police Service (IPS) 2018 Eligibility,Training, Salary, Ranks,Vacancy – the Indian Police Service gets its top officers from the successful candidates of the UPSC exam.Every year about 150 candidates are chosen to fill in the vacant batches.The salary for various ranks of officers can be seen with grade pay break up as well as the previous vacancy positions in all states.
+To check eligibility to appear for IPS UPSC exams go here
If you are successful and become an IPS offer,your life is made.It is like winning a BIG LOTTERY.You will be designated a SENIOR POSITION in any of the following departments:
1.RAW – Research and Analysis Wing
2. IB – Intelligence Bureau
3.CBI – Central Bureau of Investigation
4.CID – Criminal Investigation Department
5.Indian Police Force
6.Any Federal Law Enforcement Agency
7.Any Civil or Armed Police Forces
8.PSUs and UN origanizations
9.Personal secretaries to ministers in Central Government
10 Senior posts in  CRPF, CISF, BSF, SSB, ITBP, NSG
After completeitn the UPSC exam and getting a cadre in the IPS ranking system according to the vacnacies available,you will be put through a rigorous training schedule.
Traning for IPS candidates
All the officers of Indian Police Service undergo probationary training at Lal Bahadur
Shastri National Academy of Administration, Mussoorie and Sardar Vallabhbhai
Patel National Police Academy, Hyderabad.
After successful completion of probation, officers are confirmed in the service. Also, there is provision for mandatory Mid Career Training for IPS officers spread across the entire service span.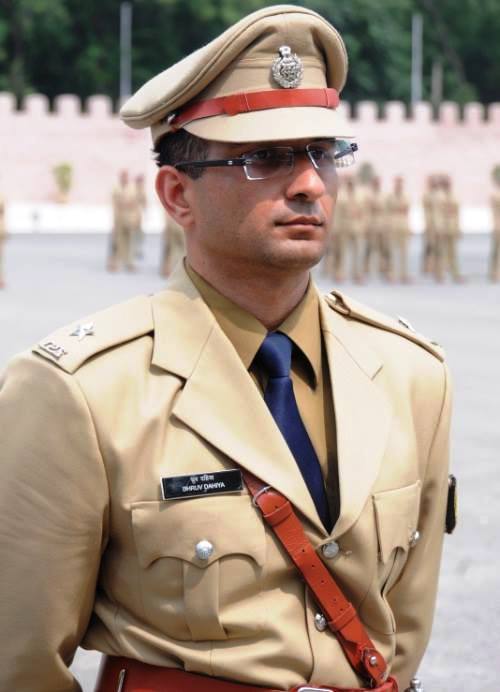 Duties and responsibilities of and IPS officer
To coordinate activities with other Indian Armed forces and the Indian Army
2.As a senior officer in charge of hundreds of staff,you need to have a good personality and be a good example by leading from the front.
3.Lead other police forces with god command and service
4.Show dedication and integrity to everyone working under you.
Salary and pay grades according to rank

RANK – SP
Junior Scale Rs. 15600-39100  – Grade pay – Rs. 5400
Senior Scale Rs. 15600-39100 – GP Rs. 6600
Junior Administrative Grade Rs. 15600-39100  GP-Rs. 7600
Selection Grade Rs. 37400-67000 GP- Rs. 8700
RANK DIG
Super-time Scale Rs. 37400-67000 GP Rs. 8900
RANK IG
Super-time Scale Rs. 37400-67000 GP Rs. 10000
RANK ADG
Above Super-time Scale Rs. 67000-79000  GP Nil
RANK DG
Above Super-time Scale HAG Rs. 75500- 80000
(Increment @ 3%)
Nil
Rs. 80000 Fixed Nil
Vacancy for IPS
After giving the UPSC exam,there are approximately 150 candidates are chosen to join the various cadres of the IPS.
Shown here are the vacancies from the 2016 IPS exam which would be filled in by candidates that appeared for and got a good rank at the UPSC examination in that year.
For more details on IPS officers profile go here