Engineering jobs In Gulf Countries for Indians
Engineering jobs In Gulf Countries for Indians – Since the last fifty years Indian engineers have been going to Gulf Countries for jobs and to get  a high salary.This lucrative income is unmatched anywhere in the world and work visas are easy to get compared to Western countries.Even the weather and people are similar to Indians ,hence we fit in very well over there.
Read – The best engineering colleges in Gulf countries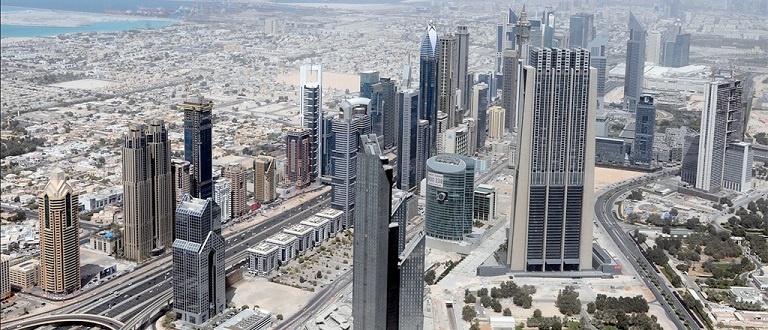 Since the entire Gulf region is a major producer of oil,  refining and exporting,Petro chemical engineers are most in demand,but other engineers also that are needed in the refinery include Electrical Engineers, Mechanical Engineers, Production,Chemical engineers.In newer cities of developing nations that are converting large parts of the desert land into mega cities, require Civil Engineers,they are most in demand here.
These Arab Gulf countries are the ones that have the most infrastructure and are developing fast.The newer big cities are Dubai in United Arab Emirates as it is a hub of industrial and entertainment.
Top Industries that require jobs in the Gulf the most are:
1.Construction
2.Engineering
3.Retail
4.IT
5.FMCG
Top  cities that require Engineers the most are:
1.Dubai
2.Abu Dhabi
3.Riyadh
4.Doha
5.Jeddah
Why should you take an Engineering job in Gulf Countries?
1.Work Visas are very easy to get and are arranged by the job agency along with tickets.
2.Salaries are very high,as local Arabs prefer to employ Asians to do labor work they pay high and since all gulf countries are rich,hence the salaries also are good.
3.All Gulf countries are very close t India,hence travelling is a very short distance.
4.All Gulf countries companies give 1 month leave in a year for Indians to visit their families back home and include a free ticket for the same
How much can you earn?
If you are  a fresher you can still get a starting salary of atleast 5-7 lacs per annum.With 2-3 years experience you can touch 20 lacs per annum. Most of these jobs ask for experienced candidates so you can get some work experience and then submit your resume to a job agency that deals only with jobs in gulf countries.In addition to this you will get bonuses,perks, accommodation and flight tickets to visit your home country.
Engineering jobs In Gulf Countries for Indians 
These are some of the engineering branches that are most in Demand in the Gulf countries:
1.Petroleum Engineer
2.Petrochemical engineer
3.Civil Engineer
4.Site Engineer
5.Oil and Gas Engineer
6.HSE Engineer
7.Mechanical engineer
8.Electrical Engineer
9.Gas Testing Engineers
10.Refinery Monitoring Engineers
11.Safety Engineers
Expected Duties and Responsibilities of Engineers working in Gulf Countries
1.Civil engineers:
1.Analyze survey reports, maps, and other data to plan projects
Consider construction costs, government regulations, potential environmental hazards, and other factors in planning stages and risk analysis.
2.Compile and submit permit applications to local, state, and federal agencies verifying that projects comply with various regulations.
3.Perform or oversee soil testing to determine the adequacy and strength of foundations
Test building materials, such as concrete, asphalt, or steel, for use in particular projects
Provide cost estimates for materials, equipment, or labor to determine a projects economic feasibility
Use design software to plan and design transportation systems, hydraulic systems, and structures in line with industry and government standards
Perform or oversee, surveying operations to establish reference points, grades, and elevations to guide construction
Present their findings to the public on topics such as bid proposals, environmental impact statements, or property descriptions
2.Production /plant engineers
1.Planing,Direction and Coordination of the design,construction and modification of machines and equipment in the plant
2.Check the continuous performance and maintenance of equipment and machines in industrial plants and factories
3.Supervise the management and planning of manufacturing activities.
3.Mechanical engineers
Conduct research into the feasibility, design, operation and performance of mechanisms, components and systems
-Plan and manage projects, and prepare material, cost and timing estimates, reports and design specifications for machinery and systems
-Design power plants, machines, components, tools, fixtures and equipment
-Analyze dynamics and vibrations of mechanical systems and structures
-Supervise and inspect the installation, modification and commissioning of mechanical systems at construction sites or in industrial facilities
-Develop maintenance standards, schedules and programs and provide guidance to industrial maintenance crews
-Investigate mechanical failures or unexpected maintenance problems
-Prepare contract documents and evaluate tenders for industrial construction or maintenance
4.Petroleum engineers
Conduct feasibility assessment studies for developing new oil and gas fields.
Develop drilling programs, select sites and specify drilling fluids, bit selection, drill stem testing procedures and equipment.
Direct and monitor the completion and evaluation of wells, well testing and well surveys.
5.Chemical Engineering
-Conduct economic and technical feasibility studies in areas related to chemical, petroleum, pulp and paper, food or other processing industries
-Conduct research into the development or improvement of chemical engineering processes, reactions and materials
-Evaluate chemical process technology and equipment and determine production specifications
-Design and test chemical processing and associated plants and equipment
-Oversee the construction, modification, operation and maintenance of pilot plants, processing units or processing plants
-Establish and conduct quality control programs, operating procedures and control strategies to ensure consistency and adherence to standards for raw materials, products and waste products or emissions
-Prepare contract documents and evaluate tenders for the process aspects of industrial construction
-May work in an administrative capacity, for example, in the development of guidelines and specifications for the handling of dangerous chemicals, environmental protection, or standards for foods, materials and consumer goods.
6.Electrical engineering
1.Testing & Pre-Commissioning activities of all Electrical Equipment & System used in Oil & Gas Plant or Pipeline Project
2.valuates electrical systems, products, components, and applications by designing and conducting research programs; applying knowledge of electricity and materials.
3.Confirms system's and components' capabilities by designing testing methods; testing properties.
4.Develops electrical products by studying customer requirements; researching and testing manufacturing and assembly methods and materials.
5.Develops manufacturing processes by designing and modifying equipment for building and assembling electrical components; soliciting observations from operators.
6.Assures product quality by designing electrical testing methods; testing finished products and system capabilities.
7.Prepares product reports by collecting, analyzing, and summarizing information and trends.
Provides engineering information by answering questions and requests.
9.Maintains product and company reputation by complying with federal and state regulations.
Keeps equipment operational by following manufacturer's instructions and established procedures; requesting repair service.
Maintains product data base by writing computer programs; entering data.
7.Galvanizing QA/QCEngineer2 (Steel Galvanizing )
Responsible for fabrication & galvanizing quality of tower and client final inspection including proto.
Control of parameters of chemical flux, hcl acid, decreasing, rinsing water in galvanizing.
Visual inspection of galvanizing quality such as black/bare spot, flux inclusion, dross inclusion, pimples etc.
Zinc consumption control, ash control, dross formation control in galvanizing.
Fabrication of line tower inspection.
Raw Material Inspection at Re-rollers, manufacturer etc.
Co-ordination with all Departments such as Planning, Fabrication, Raw Material.