Myntra reviews | myntra.com shoes online
Myntra reviews | myntra.com – After reviewing other shopping websites like Flipkart,Indiatimes and Naaptol.I wanted to see  good or bad this overly advertised site was,as far as customer service and product quality went.There are other myntra reviews out there,but i doubt anyone of those had an experience like mine.
1st try
I decided to order a pair of adidas shoes to try out of price 2099.I had come promo coupons totaling 750,but after trying many times to redeem them,i couldn't,so i said never mind,and placed the order without the coupons.Delivery was took about 4 days.Quite satisfied.
The courier guy didn't let me touch the package,until i payed him.He said you cant open it to check without paying.So i did and when i opened the box,the shoe was so small,even half my foot wouldn't go in.I immediately called customer care and they said to return it.They said they couldn't arrange for a pickup courier,and i had to do it myself,they would reimburse me rs.100 for the courier.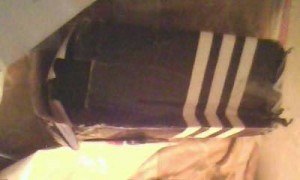 I went to vichare courier,they couldn't do it,as they had no network in Bangalore-i live in Mumbai.
I went to professional courier,they said i had to get a cloth bag,put the shoe box in the bag,and stitch the bag.I said no way,i have no time for all that.
Next went to express courier,they only did international.
Reached First flight courier,they could do it,and it would cost rs.158,but i had to find an huge envelope to put the shoe box in.I hunted for a huge envelope,and put it in.They then said i had to write a declaration or something.I did that and was happy i finally got rid of it.
Time taken-2.5 hours,calories burnt-500,mood-frustrated
2nd try
2 days later,i got an email saying 2100 was in my myntra account,and i could make another purchase of same or greater amount.This time i chose another pair of puma shoes for rs.2900.I had to pay 800 now,as 2100 was credited.3 days later,it arrived.When i opened it,it looked ,really bad.The pictures on the site,looked so good.What i had in my hand,wasn't even worth giving to my servant i thought.So again,i asked for a return.Went to first flight and same routine again.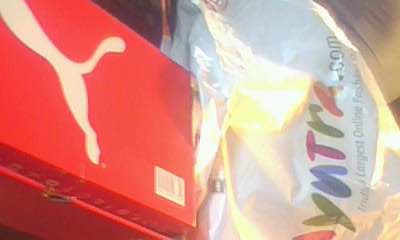 3rd try
Now my myntra account had 3000 total credit.I was tired of this,but i thought ill give it one last chance.this time ill buy something nice,maybe it was my fault last time for choosing a bad pair.This time i chose the Adidas pair which was for 5000.I just received a holi coupon for 500 off.So i would have to pay Rs.4500.Customer care then tells me,i cant use the code and get the discount as i already have a previous credit.I asked so what,its my money itself,i should be entitled to use the coupon.they said no.So i said i want my full money back.For 5000 i can go to any store next to my house and buy shoes in 5 minutes.No courier, no nonsense.
WHAT I DIDNT LIKE
1.That we cant use coupons if we already have a cashback balance.I don't see the logic or sense in that.I tried a lot to figure it out,but cant,since it is my money itself as the cashback
2.They don't send a pickup delivery for courier.It was very difficult trying to find a courier and going through the entire process.
3.Pictures look 10 times better on the site,and sizes are confusing.
WHAT I LIKED
1.The full money refund that im hoping to get.I haven't received it yet,but i should get the check for rs.3000 any day now.
2.Good prompt service and delivery time.Customer service people are quite efficient and are not brainless like other online shopping employees.
I don't blame myntra for the entire fiasco.Its just that buying shoes on the internet is a bad idea,especially for the size.As soon s i get my 3000 ill put 2ooo more and get something from adidas,which is 5 minutes from my place.